Road Construction in Front of Abrams Landau – Where to Park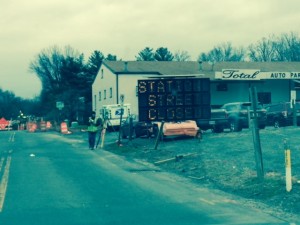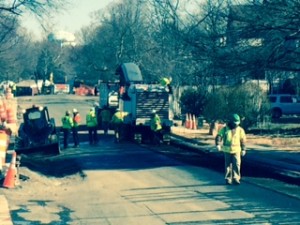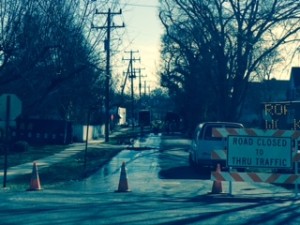 The Herndon, Virginia office of Abrams Landau, Ltd. is located just down the road from Dulles International Airport, and not far from Reagan National and Baltimore-Washington International (BWI) airports.
This makes it convenient for our airline and airport worker clients and witnesses to visit our office to meet with airport injury lawyer Doug Landau.
However, for our clients, witnesses, and others who have plans to visit the Abrams Landau office in the near future, please be aware there is currently road construction on Spring Street — the road directly in front of our building.
This may present some parking challenges, but there is free, covered parking located very close to our office!
You may park in the municipal lot underneath the new City Hall, adjacent to the Fortnightly Library and Courthouse buildings. Click here to access driving directions to the garage.
We apologize for any inconvenience as the Town of Herndon is tearing apart the street in a big way, as seen in these photos!
If you have any questions or need more assistance, please call our office at 703-796-9555.