Preflight Inspection Injuries at the Airport are Compensable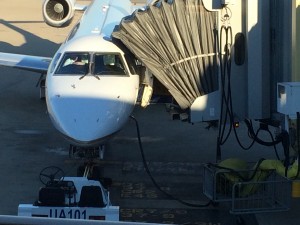 Airline pilots or captains injured during the preflight inspection are entitled to Workers' Compensation benefits. Even though the airline employee has not yet started "flying" the jet, the preflight inspection is part of the required duties.  An injury "in the course and scope" of the job can be compensated if there is an injury causing time loss from work.
Dulles Airport area injury lawyer Doug Landau has helped a number of pilots and ground crew members with injuries that occur before the flight is even loaded with passengers or baggage.  These can occur due to slippery services, dropped items, weather hazards on the AOA (airport operations area), being struck by another vehicle on the AOA ("Air Operations Area") such as a luggage tug, aircraft fuel tanker, airport electric maintenance cushman, catering truck, etc.
If the injury is also caused by an employee of a different company — for example a luggage tug operator, food service vehicle or fuel truck driver — there may be a possibility of a "third-party case" against the negligent company and individuals. This could be in addition to Workers' Compensation benefits. However, airline and airport employees and contractors must pay back the Workers' Compensation carrier for certain benefits provided.
If you or someone you know is an airline employee who has been injured in an on-the-job accident and there are questions as to what laws apply, email or call Abrams Landau, Ltd. at once (703-796-9555).