Landau Law Shop Closed for Snow, Flights Delayed by Winter Storm Titan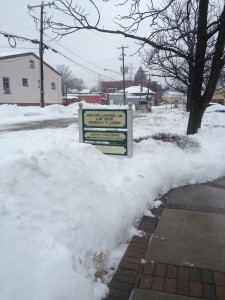 Just as many flights were delayed due to "Winter Storm Titan," the Landau Law Shop was closed today. Even if ABRAMS LANDAU staff had been able to get to work, it was unsafe for disabled clients to attempt to travel on hazardous Northern Virginia roads. We understand that it has been difficult for the individuals and families we are trying to help when the weather interferes with travel plans and long-standing court dates. One of the reasons we publish our trial, speech, racing, teaching and public appearance schedule, is so that clients, their families, friends and witnesses can visit with us closer to home.
While the first visit or two are more efficiently handled at the office in the Downtown Historic District of Herndon, Virginia, many clients find that coming to trials, hearings and speeches enable them to save time traveling. Other clients like the flexibility of making appointments for telephone conference calls with Mr. Landau. Unlike many Northern Virginia doctors, Mr. Landau does not see 8 patients per hour, but rather tries to answer questions and consider the legal ramifications of their cases. Always call the office if there is a question about the weather, court delays or office closure.