Small Plane Crash in Herndon
Imagine the neighbors' shock when a small plane crashed into an apartment building in the wee hours of the morning in Herndon this summer !
The accident occurred as the pilot was making his way into Dulles for an emergency landing.  The plane was running low on fuel, and its engine cut off.
The convenience of living close to an airport proved to be a double-edged sword for the residents of this particular apartment building — convenient when you need to get to the airport, not so great when a plane lands in your living room!  Thankfully, no one was seriously injured.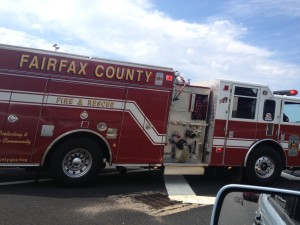 Herndon air crash lawyer Doug Landau notes that with three international airports in close proximity, as well as several private airports nearby, the Washington DC region is busy air space.  Having flown in from National, Baltimore, and Dulles, as well as Loudoun, Gaithersburg, and Manassas airports, Landau has seen the airspace from below and above.
"Our Air Traffic Controllers really have their hands full in the local DC region, especially in light of the fact that there are many locations that you cannot fly over or near.  These "no-fly zones" include : the Pentagon, White House, Capitol, Langley (CIA), and other governmental and military installations.  I would not be surprised if the Cloud out in Ashburn is also off limits," says Doug.
If you or someone you know has been injured in a crash involving an airplane and there are questions as to what laws apply, email or call Abrams Landau, Ltd. at once (703-796-9555).