Alaska Airlines: Profitability and Safety Can Go Hand In Hand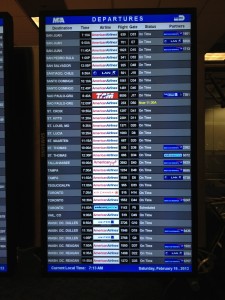 Alaska Airlines lands in some of the most extreme weather conditions and and challenging commercial airport runways in the world.  Despite the unforgiving climate and topography of some cities it serves, the airline operates with the best on-time performance in the industry for the third year in a row.  87% of Alaska Airlines flights land on time, according to FlightStats.  According to news reports, flying in Alaska is remarkably reliable, even in the dead of winter when there are are just 2 hours of daylight, slippery runways and cross winds of up to 50 miles an hour.
The air carrier was the first to develop satellite guidance, a navigation system that has transformed landing at the difficult and remote airports in the enormous state to the North.  This system is at the heart of the Federal Aviation Administration;s plan to modernize the nation's air traffic system.  The Federal Government's NextGen program aims to expand the use of satellite guidance, which is now used at Kennedy International Airport in New York, which Herndon airport injury lawyer Doug Landau uses to fly internationally.  The NextGen program is aimed at helping American airports run smoother and reduce delays.  NextGen is tasked with getting airplanes off the runway faster without having to wait in long lines. Landau notes that the Federal Government's investment in NextGen will help with both the in-air and on the ground airport coordination of flights so as to promote safety, efficiency and profitability of U.S. Airlines.