Electronic Payments in Airport and Airline Workers' Social Security Disability Cases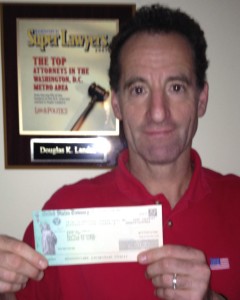 Effective March 1, the Treasury Department is joining the paperless bandwagon and will begin requiring electronic delivery of benefits payments. "It costs 92 cents more to issue a paper check than it does for an electronic transaction, so it is no wonder that the Treasury Department is making the switch," says Doug Landau.
Airline employees, airport workers and passengers who have been injured and become disabled in an airport or in an airline-related accident and are either receiving or expecting to receive Social Security Disability benefit payments should call 800-333-1795 or visit GoDirect.org to sign up for electronic delivery.  Landau recommends that his clients for whom he has won Federal Disability benefits sign up before the March 1, 2013 deadline.
For more information on electronic benefits payments, read Landau's recent post on the Landau Injury Law site. If you or someone you know has been injured and is disabled due to an airport, airline or travel related accident, and they cannot return to their prior line of work (or any "substantial gainful activity" that is found in significant numbers in the national economy), and there are questions as to how to get Social Security Disability benefits, email or call Abrams Landau, Ltd. at once (703-796-9555) as there are strict time deadlines with these Federal Disability claims.