Metropolitan Washington Airports Authority (MWAA) – Falling down on the job?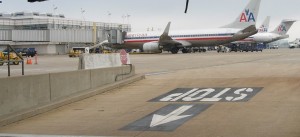 Metropolitan Washington Airports Authority (MWAA), the overseeing authority for Reagan National and Dulles International Airports, the Dulles Toll Road, and the Dulles Corridor Metrorail Project extending the Metro's silver line to Dulles airport and into Loudoun County, has come under fire from the Department of Transportation (DOT) in a report issued last November.
In a nutshell, the report states that MWAA has not done a good job to enact the proper policies and procedures to ensure fiduciary and ethical responsibility.  Things like contracts that are not subject to full and open competition; hiring practices that are nepotistic and lack appropriate controls; loose controls on financial disclosure, travel and transparency; and an overall lack of accountability seem to be plaguing MWAA.
MWAA is trying to get its act together by tightening up certain policies regarding accountability, transparency and governance.  But there is more work to be done.
Herndon area Airport attorney Doug Landau is troubled by these findings.
"The public needs to have faith in our airports.  This kind of report is very damaging, not only to the airports themselves, but also to anyone associated with airline travel and, by the way, Metrorail's Silver Line project.  I hope our lawmakers continue to put pressure on MWAA to clean up its act!" says Doug.
If you feel you have been the victim of MWAA's poor management policies and procedures, and there are questions as to what laws apply, email or call ABRAMS LANDAU, Ltd. at once (703-796-9555).