Bicyclist Struck by Motorist in Dedicated Bike Path Settles Case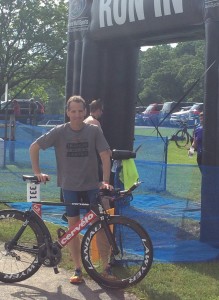 A biker was injured in a motor vehicle/bicycle collision in Virginia Beach.
The crash occurred when the defendant driver failed to maintain proper lookout, speed, and control of his vehicle as he was exiting a parking lot to enter the street. Plaintiff was operating a bicycle on a dedicated bike path which intersected the driveway exit and when struck, was thrown from his bicycle onto pavement.
According to the Virginia Lawyers Weekly case report, the injured plaintiff suffered a displaced right subcapital hip fracture and multiple right rib fractures. Open reduction and internal fixation of the hip fracture with placement of percutaneous screws took place on the date of the crash. Upon his release from the hospital, plaintiff was admitted for in-patient rehabilitation of his hip injury. Over the course of the next several months, the plaintiff's hip did not respond to conservative care and ultimately nonunion of the fracture with bone collapse was diagnosed.
Thereafter, the plaintiff underwent a right total hip replacement. At the time of the procedure, the titanium screws were cultured and a staph infection was identified. The plaintiff was maintained on intravenous and oral antibiotics thereafter and underwent another lengthy period of in-patient rehabilitation of his injuries and treatment of the infection.
Past medical expenses were $162,554. At the time of the accident, the plaintiff was retired. His sole mode of transportation is his bicycle. He made an excellent recovery from his injuries, as seems to be the case with many of Doug Landau's active cyclist clients, and he is back riding his bicycle more than 500 miles per month ! (Herndon bike injury lawyer Doug Landau bikes about 400-420 miles per month when training for the National Championships!)
This Virginia Beach Circuit Court case resulted in a mediated settlement of $700,000.