Herndon Bike Attorney Doug Landau Speaks to WTOP News about Bike Safety Laws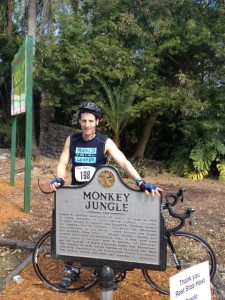 In an interview with WTOP News, Herndon bike accident lawyer Doug Landau was asked about his views on recent bike safety legislation proposed in Virginia and Maryland. Landau spoke in favor of a proposed mandatory bike helmet law in Maryland,  citing the increased likelihood of a cyclist sustaining brain injury after being in an accident without a helmet.
In Virginia, a bill which would require citations for drivers or passengers in parked cars who, upon opening the car door in the path of a cyclist, hit the cyclist, failed in the General Assembly.  This incident is often referred to as "dooring."
Landau says dooring almost always results in a fracture for the cyclist and sometimes results in a catastrophic injury. Opponents of the bill felt that the law was unnecessary. "Ultimately, I believe that citizen safety — in this case for cyclists — should be a high priority for our legislators," says Doug.
If you or someone you know has been involved in an accident involving a bicycle and there are questions as to what laws apply, email or call Abrams Landau, Ltd. (703-796-9555).