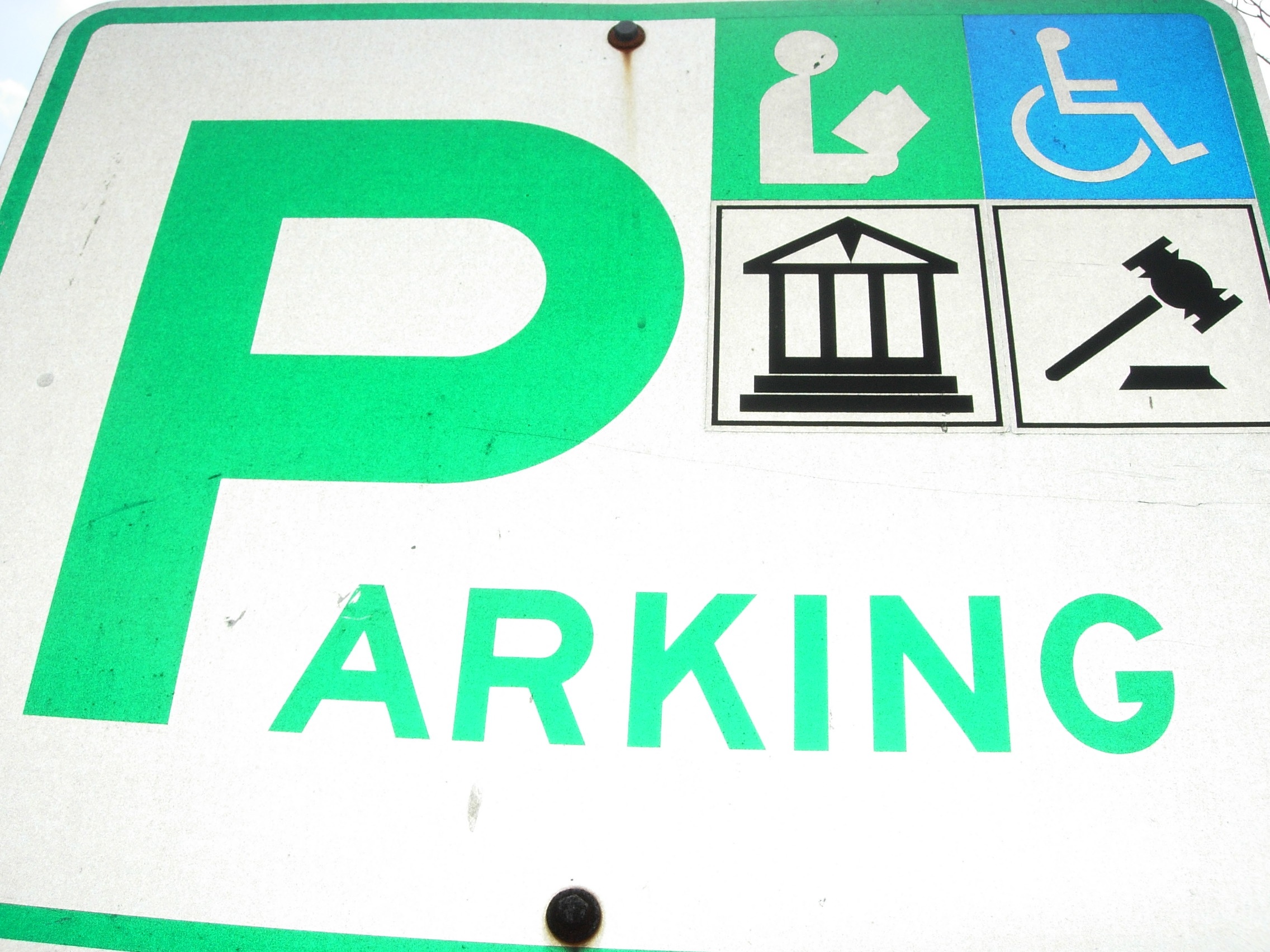 What's the sign mean ?
The Town of Herndon PARKING sign in front of our building includes the following symbols: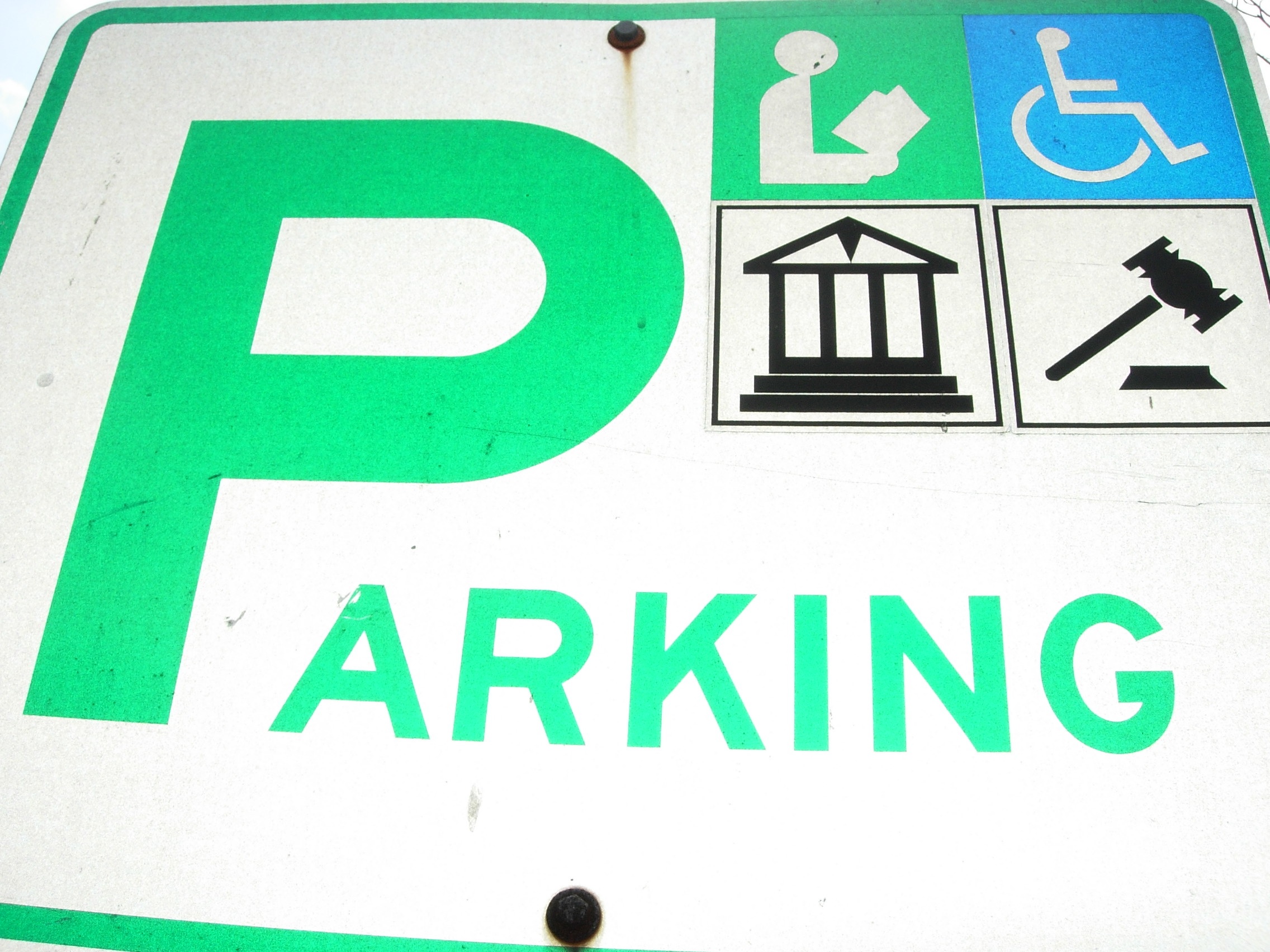 1. The Gavel:  The Courthouse is nearby
2. The Wheelchair:  Handicapp accessible parking is nearby
3. The Book: The Library (the Herndon Fortnightly Public Library) is nearby
4. The Town Hall:  The new (and old) Herndon Municipal Centers are nearby.
(Not on the sign is the fact that Great Harvest Bakery is also nearby, and they, like Doug Landau, give free samples !)