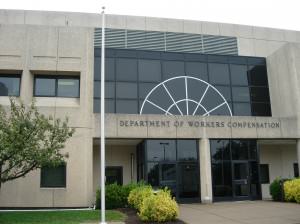 What if I get Hurt at Physical Therapy for my Job Injury ? Who Pays Then ?
Sometimes disabled workers injure another body part while going to physical therapy. When this happens, the doctrine of "compensable consequences" comes into play, according to Herndon workplace injury lawyer Doug Landau.
What is a "Compensable Consequence ?"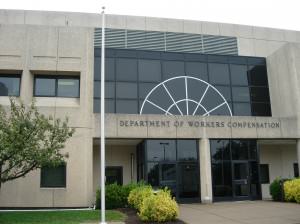 A "Compensable Consequence" is a consequence of the original injury or the treatment of the original injury that may be found "compensable" but the Virginia Workers Compensation Commission added to the original AWARD Order. In other words, if someone has a complication as the result of pushing too hard in physical therapy or occupational therapy, or has something go wrong during a surgery to fix, repair or help a comp injury, then the complication or infection can also be covered by Workers Comp. If the complication or infection is completely unrelated, then it goes under the family's Health Insurance.
There is a doctrine in Virginia Workers' Compensation called the "Doctrine of Compensable Consequences." The doctrine holds that medical consequences and sequelae that flow from the primary injury are compensable, i.e. covered by workers' compensation. Compensable consequences include injuries sustained not as an immediate result of the original injury, but as a result of some intermediate event which was itself a result of the original injury. See the case of Amoco Foam Prods. Co. v. Johnson, 26 Va. App.26 (1997). When the primary injury is shown to have arisen out of and in the course of the employment, every natural consequence that flows from the injury likewise arises out of the employment, unless it is the result of an independent intervening cause attributable to the injured employee's own intentional conduct.
The Virginia Workers Compensation Commission has also held that exacerbations of a claimant's condition resulting from medications taken to treat an industrial injury, pain killer, corrective or exploratory surgery, etc., are compensable under the doctrine of compensable consequences. Cubbage v. Wangler, 74 O.W.C. 204 (1995). At the Herndon law firm ABRAMS LANDAU, Ltd., we have won cases for injured workers who developed a second injury or condition due to: their favoring one arm over the other; having the wrong leg operated on; getting an infection that caused a heart attack after surgery on their foot.
If you or someone you know or care for has been injured at work and there are complications or new conditions that have developed, and there are questions about what laws apply, e-mail or call us at ABRAMS LANDAU, Ltd. (703-796-9555) at once.