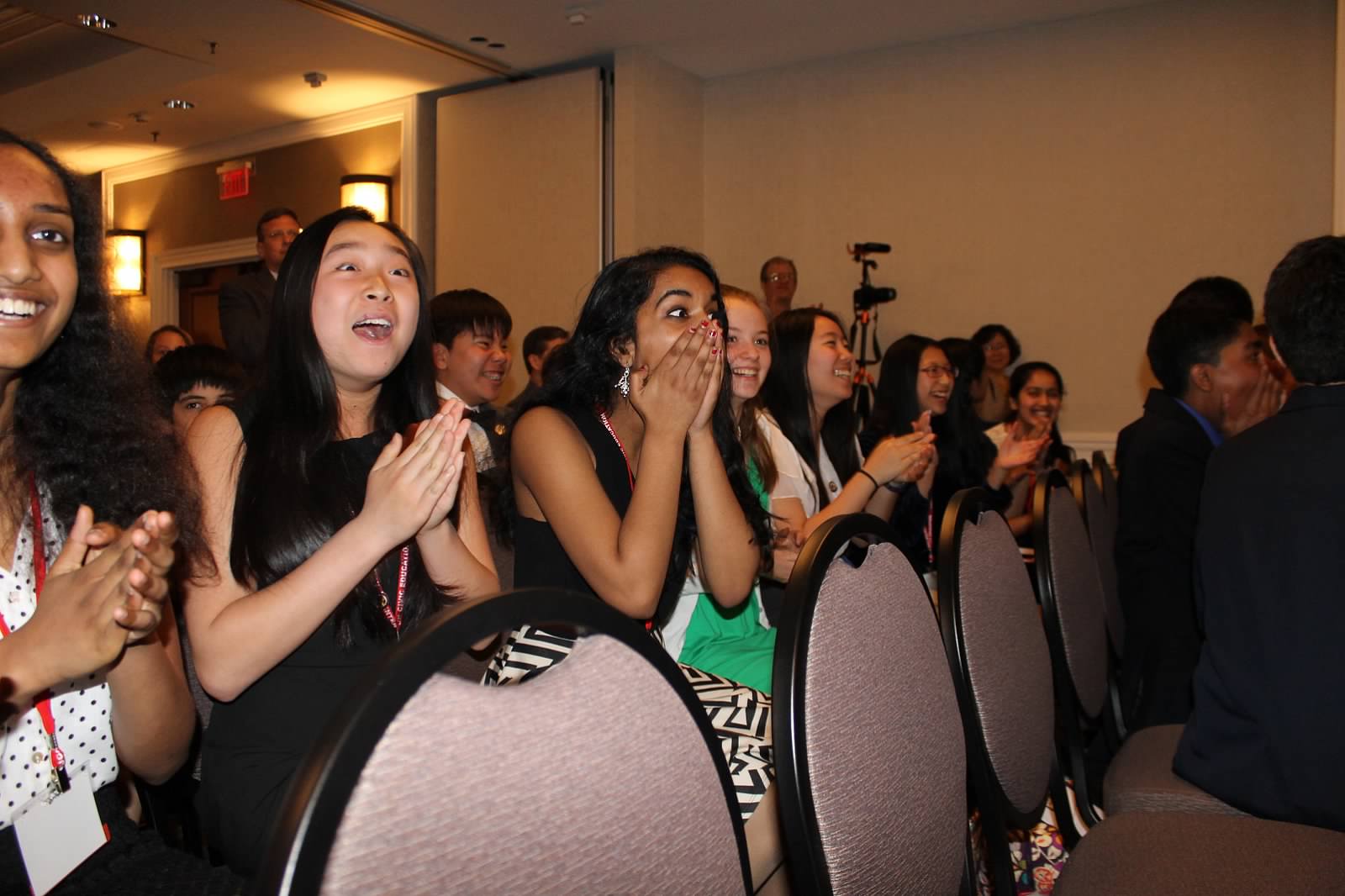 We (the People) are the Champions!
How can we inspire the legal professionals of tomorrow?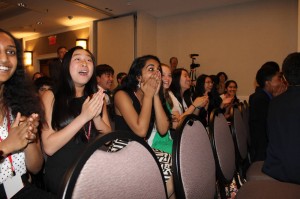 Virginia trial lawyer Doug Landau was not thinking about that when he responded to a notice just over two years ago from the Fairfax Bar Association (FBA) seeking an Attorney Volunteer to help students at a local middle school prepare for a competition on constitutional law. Landau was simply eager to give back to the local school which his four (grown) children had attended — Rachel Carson Middle School (RCMS), down the street from his office in Historic Herndon.
Starting in the fall of 2013, Landau made bi-weekly visits to RCMS to help civics teacher Cynthia Burgett's 8th grade class prepare to compete in "We the People," a program which teaches middle school students about the U.S. Constitution and promotes civic competence and responsibility. Since its inception in 1987, more than 28 million students and 75,000 educators have participated in the "We the People" Program.
With the help of Landau and other volunteers, the 2013-14 team from RCMS was the Virginia state champion and took third place in the National Competition. "We the People" was a richly rewarding experience for everyone involved. Landau was beaming with pride at "his" students' success. In other words, he was hooked – and hopeful to be invited to help again.
So when Ms. Burgett asked for his help with the 2014-15 program, Landau enthusiastically agreed. Once again, together with other parent and community volunteers, Landau coached the students as they studied topics and materials related to constitutional law, the U.S. judicial system, and our democratic form of government. Landau also used his experience as a trial attorney to help the students practice things like speaking slowly and clearly, thinking through their answers, and staying calm during the judges' questions.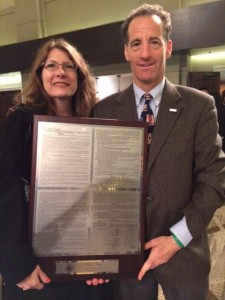 But could this year's team fare as well as last year's? Off to a good start, the team was undefeated in the regionals, won the Virginia State Championship in Williamsburg, Virginia, and ultimately advanced to the National Championship, held on the campus of George Mason University over the weekend of April 18-19, 2015. On Sunday April 19, the team from RCMS learned they would advance to Monday's final round of three! These bright students gave outstanding performances Monday morning and then went to school not knowing whether they improved upon last year's third place finish.
When the second place winner was announced at the program's closing banquet on Monday evening, the Carson kids realized they had indeed won the National Championship – in only their school's second appearance ever at the National Invitational. The banquet hall erupted, as this culturally diverse team had proven mastery over material many of the parents could not help their children to learn. As the most ethnically diverse team at the competition, the Rachel Carson kids proved once again that America is a true "melting pot" and that citizens from all backgrounds can be well-versed in our government's branches, history, and goals.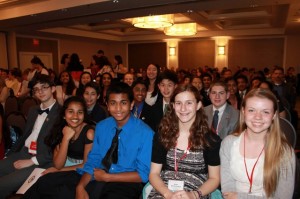 Landau's experience working with such willing learners reignited his own passion for the study of the law and exemplifies the promise of exposing young scholars to material in an engaging and challenging manner. Not only did the kids master the material, but they proved to be confident critical thinkers, graceful under pressure, and humble in their accomplishments – characteristics that will serve them well in their futures.
For now, these Rachel Carson Middle School students can take pride in knowing they are the best in the country when it comes to constitutional law! And their teacher Cynthia Burgett deserves credit for preparing her large class for its outstanding performance under pressure.
Doug Landau and the legal team at Abrams Landau extends its hearty congratulations to the constitutional scholars at RCMS!