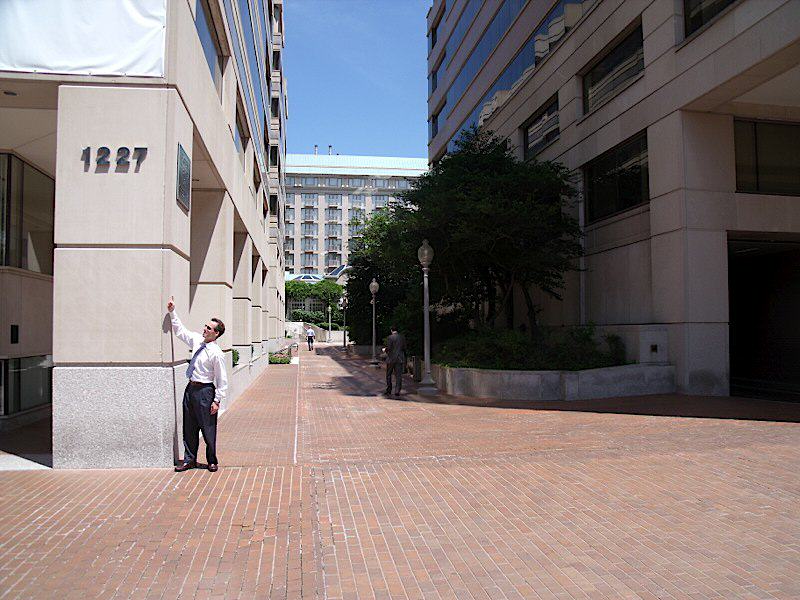 Washington, D. C. Social Security Hearing Office targeted for RELOCATION; Doug Landau shows you were you will now need to go for your DC-area Social Security Disability Income cases
ABRAMS LANDAU received notice that the Washington, D.C. Social Security Hearing office will be moving !  Since we have a half dozen cases currently before the Administrative Law Judges ("ALJs") at that location, it is important that our clients, their families, witnesses and friends know where to go for their all-important "Day in Court."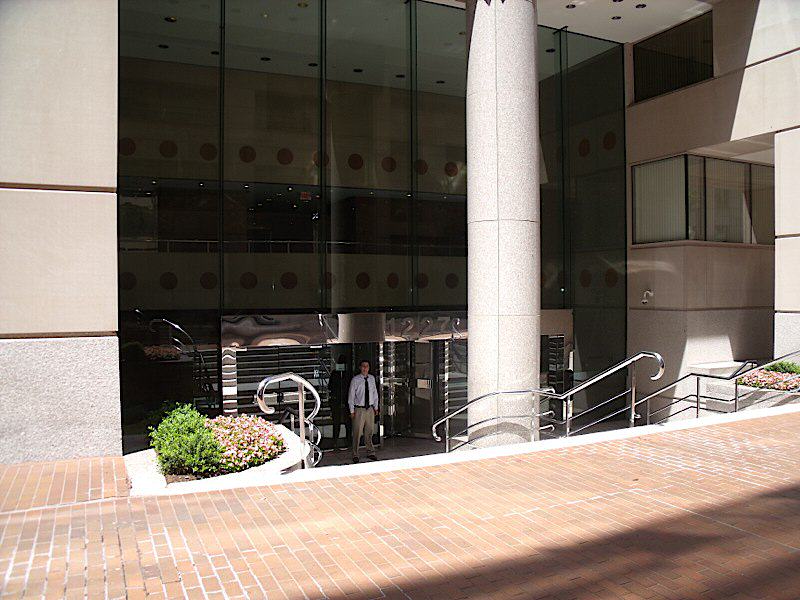 The ODAR intends to relocate June 9th, 2009.  The new address will be: 1227  25th Street, N.W., 3rd Floor, Washington, D.C. 20037.  The front of the building is shown with Shawn Shook of ABRAMS LANDAU, Ltd.  in the  picture for scale.  Shawn has already been successful in helping a disabled client win her Social Security Disability case in front of an ALJ in Washington, D.C.  Good work Shawn !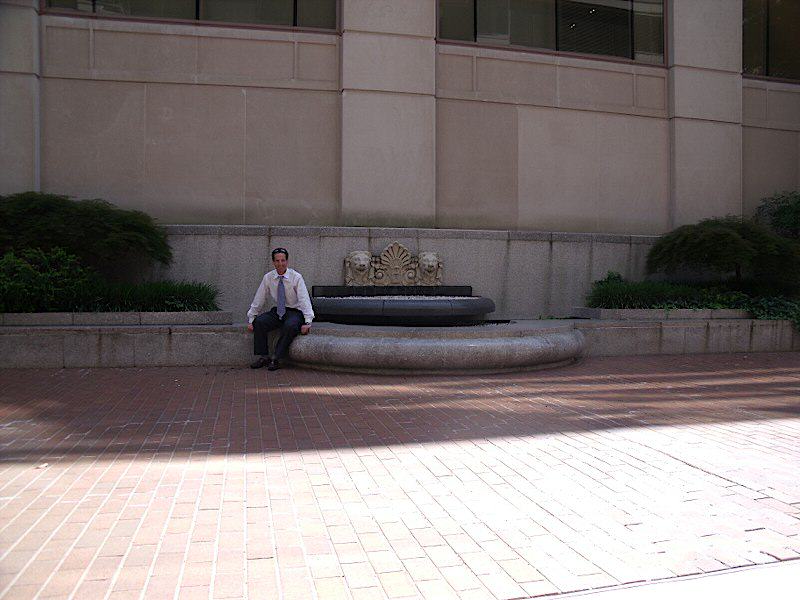 Pictured sitting at the fountain directly across from the entrance to this fancy new office building is Herndon Reston area lawyer Doug Landau, as this is a good landmark for meetings before going inside.  If you or your family or friends have questions as to how best to get to your Social Security Hearing, please call us at 703-796-9555 or e-mail us at: frontdesk@LandauLawShop.com.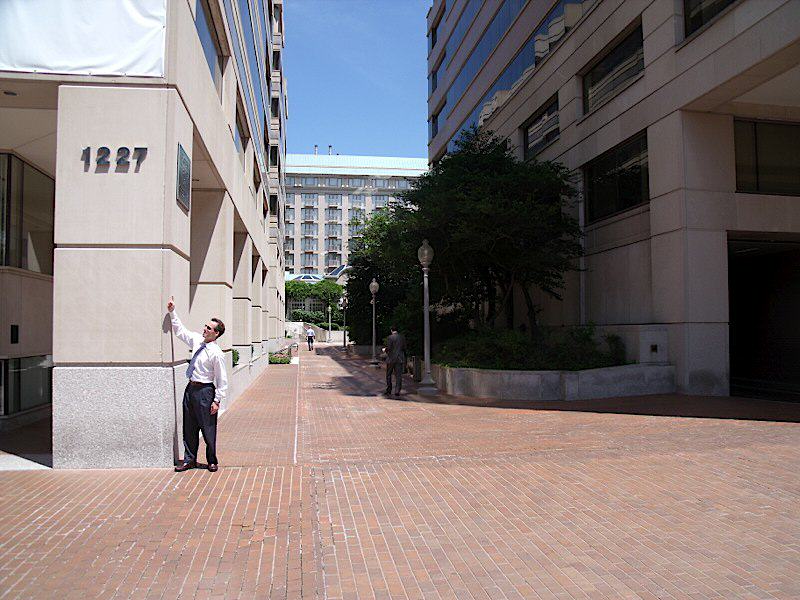 This is what the building looks like from 25th Street.  This is near the intersection with "M" Street, in North West Washington, D.C.