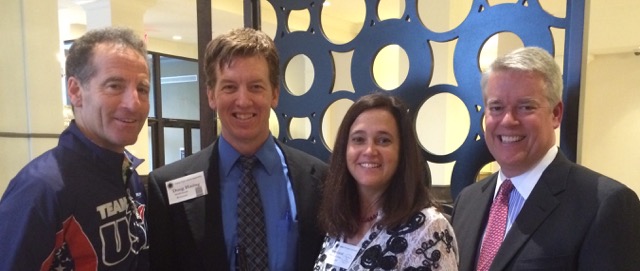 Virginia Trial Lawyers Improve Car Insurance Law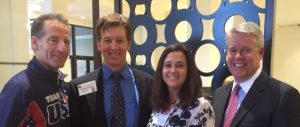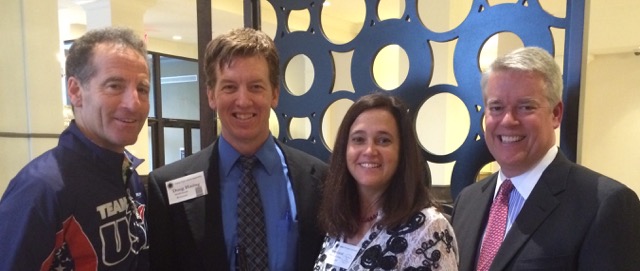 It used to be the law in Virginia that an injured car crash victim could not accept a full insurance policy limits offer from the negligent defendant driver's company without permission from her own motor vehicle carrier if she wanted to get additional benefits from her underinsured coverage.
UnderInsured Motorist insurance is known as UIM, and it is mandatory in the Commonwealth.
A new change in the law, brought about by the hard work of many Virginia trial lawyers who are active in Virginia Trial Lawyers Association, has addressed this problem when the injured victim's own insurance company holds up their own insured's receipt of benefits from the unsafe driver who caused the crash.
Herndon injury lawyer Doug Landau and many other of the best lawyers in Virginia attended a seminar in Richmond where the nuts and bolts of this new law where discussed.
Lawyer Landau even took part in the presentation, donning his infamous black hat in order to demonstrate a point during Jerry Schwartz's comprehensive lecture. In fact, insurance expert Schwartz utilized Landau as an example numerous times in order to illustrate the finer points of coverage questions, stacking of policies, total monies available for payment, and the obligations under a Virginia motor vehicle policy.
Moderator John Cooper, from Virginia Beach, did an outstanding job with the many questions that were posed concerning this brand-new law, which only came into effect after January 1, 2016.
There was a full house, and many of Landau's friends, referring counsel, and co-counsel were in attendance.
Because he believes so strongly in education, and staying abreast of changes in the law, several members of the Abrams Landau staff will also be attending a similar conference in Fairfax.
If you or someone you care for has been involved in a car crash, and there are questions about what money may be accepted, and how to settle the case, please call us at once, before any documents are signed, because even under the new law, there are still procedures that must be followed, and access to large insurance policies can be forever lost.