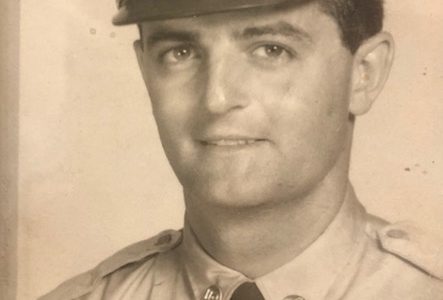 Veterans Day – A Time to Give Thanks for Service and to Remember Their Sacrifice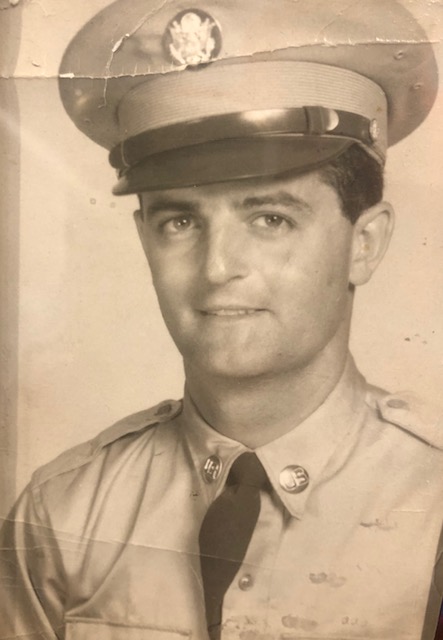 Thinking about Veterans Day, I am thankful for all those in my family who have served. My father, Norman J. Landau, joined the Merchant Marines in World War II when his big brother was old enough to join the Army. My late father delivered materials throughout the Central and South Americas during that war. It is where he was able to work on his Spanish fluency. He was also able to become the ship's medic, caring for others who were serving their country far from home. My father was later able to use his Spanish fluency and his medical experience to assist those injured by the unsafe actions of others in his successful injury law practice on Broadway in New York City.
After his service, Norman Landau went to college. He was then drafted into the Army during the Korean War, as he was still young enough and unmarried. My father served at Fort Lee, outside of Richmond, Virginia, and he represented soldiers before the Courts Martial. In Richmond he befriended lawyers who heard about his skills in the courtroom, and who mentored him when he got out of the service and finished his legal studies at St.  John's Law School. Some of these Richmond trial lawyers from the Allen law firm became lifelong friends of his and the rest of our family. After an apprenticeship with the Lipsig law firm in New York City, my father established his own law firm,  which for 37 years was located in the historic Woolworth Building eventually becoming "Landau, Miller & Moran."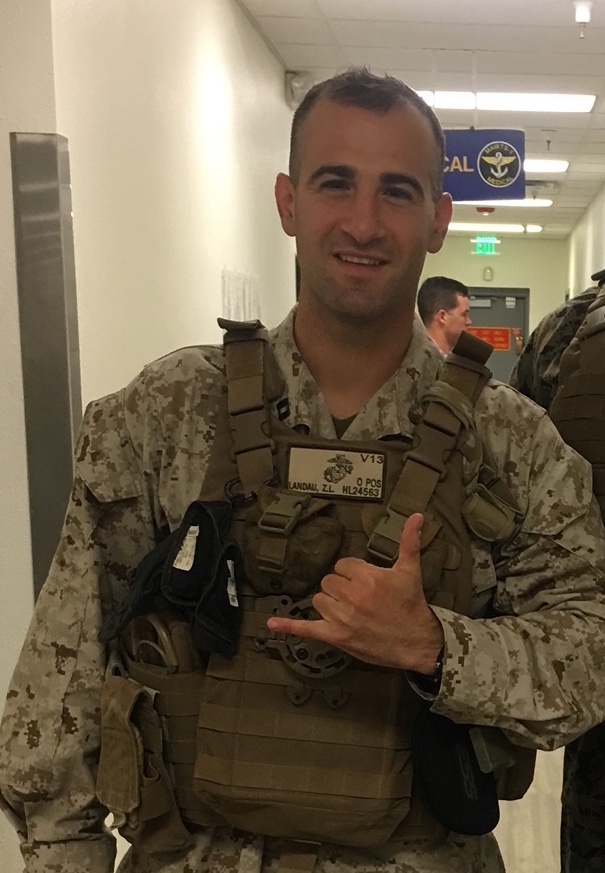 Norman Landau made sure that we celebrated Veterans Day, as well as Flag Day, Memorial Day (my brother's birthday) and Independence Day (my birthday!), by acknowledging the sacrifices made by true patriots in the service to our great country. My stepfather, Dr. Irwin Hirshberg, also served in the U.S. Army during World War II, as did my Father-in-Law, Ruben Y. Freedlander. Currently, my son, Dr. Zachary W. Landau, Battalion Surgeon, LT MC USN, 1st Battalion 3d Marines, is spending most of his time with the brave Marines of the "Lava Dogs" in the desert of Yuma, Arizona and "29 Palms." 
Zach attended Fairfax County Public Schools, including Oakton High School, before going off to The Hotchkiss School, where he did a semester in Ecuador as well as the Treadwell Fellowship to study environmental science in Alaska after graduation. Zach followed his sister to Virginia Tech, where she was in the 5-year Architecture program, to do his pre-med studies. After college, he taught at Politecnio University in Costa Rica. Like his grandfather, Zach is fluent in Spanish and has always been interested in Medicine, Science and teaching. 
In addition to his teaching, Zach worked with "Clínicas Sin Fronteras," and did education and medical service in Spain, Ecuador and at a Maxillofacial surgical center in Fairfax, Virginia. He attended Tauro College of Medicine, located on the grounds of Mare Island in the San Francisco Bay. Mare Island had been the largest Naval Base in World War II. After he got his medical school acceptance letters, our son marched us down to the Pentagon to enlist because he felt that he could help.On an aside, my son also had to go through military testing at Fort Lee, just like his grandfather! He did his Officers Candidates School up in Newport, Rhode Island. He is now seven years into his service, and in case anyone could not tell, we are very proud of his work, his sacrifices and his service to our country.  His current orders are to deploy to Asia next month.