Safety for injured workers seeking justice in Virginia: VWCC's Masking Requirement Update
Doug Landau and fellow workers' comp attorneys have learned that, due to the heightened COVID case rates resulting from the omicron variant, the VWCC's masking requirement has changed. From Virginia Lawyers Weekly on 1/18/22:
"VWCC offices will require masks until further notice

The Virginia Workers' Compensation Commission will require all persons entering a commission office or hearing location to wear a mask regardless of COVID vaccination status, according to a Jan. 6 order from the commission.

The VWCC's masking requirement goes into effect immediately and will remain in effect until further order from the commission.

The order amends Section 3B of the Aug. 19, 2021, Revised Order Regarding Evidentiary Hearings during the COVID-19 Pandemic, which allowed fully vaccinated individuals to not wear a mask or face covering as long as they passed a health screening.

Health and screening protocols for in-person proceedings remain unchanged from the Aug. 19 order. Persons who are quarantining due to COVID infection, have symptoms related to COVID, have been in close contact with a COVID-positive person or have traveled in the last 10 days will be prohibited from entering a VWCC office or hearing location. The form of hearing remains in the discretion of the Deputy Commissioner, who can conduct hearings in video, in-person, or hybrid formats.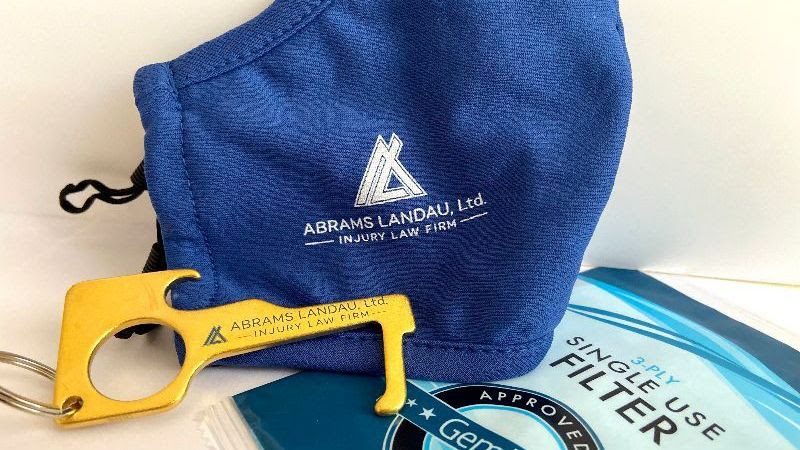 Doug Landau's friend, fellow VTLA member & Richmond workers' compensation attorney Brody Reid, said he appreciates the VWCC's masking requirement in response to increasing case numbers.
"The Commission has been very responsive throughout the changing landscape of the pandemic to allow hearings and claims to advance through use of technology and safety protocols for in person events," Reid said via email. "While speaking through a mask may not be ideal, it does allow cases to be heard and the Commission to continue to operate in the manner they deem safe for all involved."
The amendment in policy comes amidst a winter surge of COVID-19 cases within Virginia, which has caused some to re-evaluate COVID mitigation protocols. Earlier this month, the Supreme Court of Virginia decided to hold oral argument remotely, reversing a decision from December to conduct in-person proceedings.
Contact Us
If you or someone you know was injured at work or while working due to no fault of your own, please give us a call (703-796-9555) or email us at Abrams Landau, Ltd.