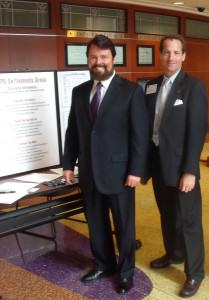 Roanoke Higher Education Center legal education program draws lawyers from West Virginia, North Carolina, Tennesee & Florida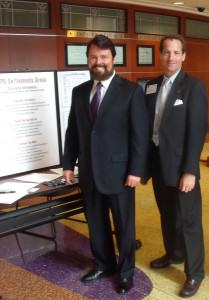 As a member of the faculty of the Virginia Trial Lawyers Association Annual Tort Law Seminar Herndon injury lawyer Doug Landau will travel the length and breadth of the Commonwealth this month.  Today's presentation took the traveling trial lawyer to the Roanoke Higher Education Center in the South West part of the state.  Since he had just returned from his son's Virginia Tech graduation in Blacksburg over the weekend, Landau flew into the former Vinton Salem area airport as he had done so many times before to try workers compensation and meet with personal injury and Social Security Disability clients.  Because the lecturers got ahead of schedule (a rarity when lawyers are giving speeches !), the interstate injury lawyer started the presentation on demonstrative exhibits, trial strategy, settlement and mediation without his co-presenter from the defense bar.  Once Defense Counsel arrived, the duo it full stride and kept the audience intrigued, followed by a "Question and Answer" period.
Landau was followed by his friend and well-known Roanoke Valley trial lawyer Daniel L. Crandall, who gave a thorough Power Point presentation on "General District Court Practice."  Landau and Crandall shared other ideas after the Continuing Legal Education programs was finished and before the Herndon Reston area injury lawyer had to fly back to Dulles Airport. If you would like to see Mr. Landau "in action," please e-mail or call us at ABRAMS LANDAU, Ltd. (703-796-9555), as his calendar is an "open book" for trials, speeches, races and meetings.