Remembering Shelby Brawner
A few days ago, Lawyer Doug Landau attended the funeral of longtime friend and Virginia Workers Compensation Clerk Michelle Ann Brawner—or "Shelby" as her friends and family knew her—at Pierce Funeral Home in Manassas, Virginia.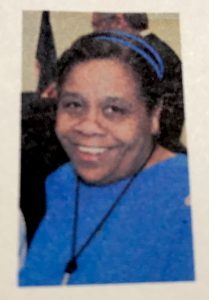 After a long battle with cancer, Shelby passed away on January 12, 2017. She was 63 years old. She worked as a judicial secretary for the Virginia Workers' Compensation Commission.
Shelby was known amongst the legal community in Northern Virginia for always having a smile on her face. Doug remembers her as being organized, hardworking and very much respected and liked by lawyers, judges and coworkers, many of whom came from all over Virginia to attend the memorial.
Doug and Shelby were also neighbors when the Abrams Landau office and the Virginia Workers' Compensation Commission used to be in Courthouse Plaza on King Street in Alexandria, VA.
Whenever Doug recalls Shelby, the first thing that comes to his mind is her extreme kindness. He said, "She even watched a client's child while the mother was testifying." Shelby will be greatly missed by the legal community and by everyone at Abrams Landau.