Protecting Yourself Against Falls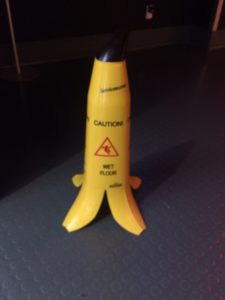 Falls are the number 1 cause of injury to older Americans, one in three of whom can expect to fall each year. Doug Landau and the injury law firm of ABRAMS LANDAU receive many calls each year from folks who sustain permanent injury in slip and fall and trip and fall accidents. Many clients fracture bones, become immobilized, lose their independence and suffer complications from de-conditioning, side effects of medications, overcompensation, etc. According to a recent New York Times Article, "nearly three times as many people die after falling (some 32,000 a year) than are killed by guns in the United States. Even when the injury from a fall is minor, it can create fear that prompts people to avoid certain activities lest they fall again."
Injuries from falls are highest during the winter months. Sidewalks become slippery, "black ice" is hard to see and barriers of snow are hard to step over. Older adults, because they are less agile and more fragile, are at heightened risk. A map of fatal falls by the AARP had Wisconsin and Minnesota, two of the coldest states in the country, leading the nation in fatal falls among residents over 65. So what can you do?
The excellent NYT Personal Health article had a number of recommendations to prevent slips, trips and falls.
Step 1: Check your footwear. Do they have slip-resistant soles? Are they worn smooth?
Step 2: Take smaller steps. Don't assume the footing is good when getting out of your car on cold, icy days. Bend forward slightly and walk "flat-footed" for maximum traction.
The Times piece has a number of good suggestions. Please share Jane Brody's timely article with friend and family.