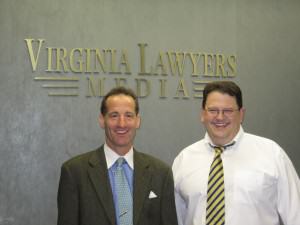 Preparing for Mediation of a Virginia Workers Comp Claim
actuarial factors such as:
Age/Life Expectancy/rated Age
Other Health problems
Geography
Education
Transferrable Skills
Vocational Rehabilitation
Likelihood of success
Cost fluctuations
Receipt of other benefits (such as LTD, VEC, SSDI, etc.)
Family structure (benefits for widow, children, others ?)
If you and your lawyer have not discussed, in detail the issues, facts and figures in your case, in advance of your Mediation, do not walk out on the Mediation. RUN ! If you are not ready, you do not go forward. It is too important to "wing it." Lawyers who say, "We'll just see how it goes – don't worry about the facts and figures" are wasting everyone's time and resources. If you do not know where you are going, you will likely get lost. Have goals, be realistic, discuss it way in advance and understand that as the Virginia Workers Compensation Act was designed to be a medical bill payment and partial wage replacement system ONLY, that you will need to marshall other resources over the long term. Simply put, it's almost impossible to retire on Virginia comp, so plan to do something with any potential settlement. If you or someone you know or care for has been permanently disabled from work as the result of a job-related car, truck, bicycle or motorcycle crash or slip and fall or dog bite attack and there are questions about Mediating or settling the claim, e-mail or call us at ABRAMS LANDAU, Ltd. (703-796-9555) at once.