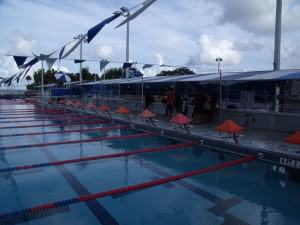 Pool owner settles nudist's drowning lawsuit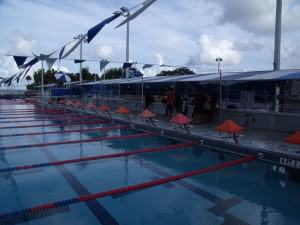 An olympic health and swim club was sued as the result of a drowning during a nudist party in 2007.  The drowning victim's family brought a wrongful death case in state court saying the facility violated state law by not providing a lifeguard for a party held by a nudist club.  The Pittsburgh Post-Gazette reported that the 72-year-old retiree's death was investigated by the medical examiner's office and local police. The cause of death was ruled accidental.
The plaintiff's lawyers said in court filings that the pool owner had a duty to provide a lifeguard under state law.  The health club and pool owner countered that there was a 23-year agreement with the nudist club, which holds parties every other Saturday night at the pool, and that they would take full responsibility for all activity during their events.  The pool owner turned the facility entirely over to the nudist group and had them sign a waiver to that effect.  The owner, "was was assured they had a lifeguard."  But the victim's lawyers said the waiver doesn't matter and that the owner is liable for damages at law.  Under the terms of the settlement, worked out in May and approved earlier this month by the Judge, the owner's insurance carrier, will pay a total $246,000.  The drowning victim's widow will receive $158,000, and her lawyers will get the rest.