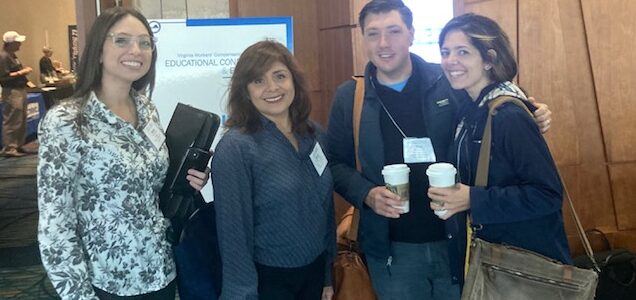 New Mediators Certified by Supreme Court Help Injured Workers Get Cases Settled
The Virginia Workers Compensation Commission has an excellent program for injured workers to compromise their claims, without having to pay for expensive mediators, as is often the case for car crash victims who seek Alternative Dispute Resolution for their lawsuits. Disabled employees can work out their differences with insurance companies without having to: go to court, fight long appeals, and wait many years for an outcome. VWC Mediation is voluntary and is free to all parties. This free service is through the Mediation Department of the Virginia Workers Compensation Commission ("VWC").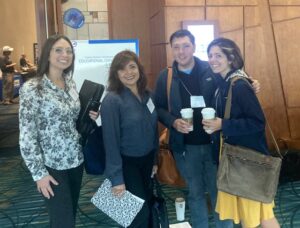 Doug Landau was excited to see that in 2023, a pair of experienced Deputy Commissioners had been certified as mediators. Mediators have gone through special training in order to work with injured workers, insurance companies, and third-party administrators. In addition, they have the potential to do things that they could not accomplish when sitting as judges in court. In the VWC Mediation, the parties can speak freely to the judges, off the record, and not leave behind a transcript that may hurt their workers comp (or related personal injury) cases later.
Landau points out that it is especially helpful when you have an experienced former Workers Compensation Lawyer and Judge, sitting as a VWC Mediator. The new mediators are Joshua Wulf and John T. Cornett, certified this year by the Supreme Court of Virginia. According to the press release, they will still serve as trial judges, but will serve in their Alternative Dispute Resolution ("ADR") roles as well. Doug Landau had tried cases against both judges when they were defense lawyers, and has nothing but high praise for both of their experience, skill sets and ability to listen with respect.
Deputy Commission Joshua Wulf was an astute defense lawyer and is now a Deputy Commission of the Virginia Workers Compensation Commission, as well as a newly certified Mediator by the Supreme Court of Virginia.

"The Commission currently has more than 25 certified mediators to conduct mediation every day and nine locations throughout the Commonwealth of Virginia. According to the Commission, the ADR's goal is to "provide the workers compensation system with an expeditious and efficient alternative to litigation for resolution of disputes." Doug Landau has found that the VWC's ADR program resolves a vast majority of cases mediated. "Sometimes it takes more than one or two sessions, but it is usually worth the time and effort," notes Landau. He adds, "the opportunity to speak, directly from the heart to a real trial judge is enormously valuable for claimants (and their families). It can act as a cathartic experience, and even family members are able to participate in order to explain their goals and challenges. Currently, the Abrams Landau, Ltd. Workers Comp team is set to mediate several major workplace injury cases. Successful mediation can help a disabled worker with a permanent injury to take bake control of their medical care,  job search and goals. We remain optimistic that we will be able to resolve these claims without protracted, litigation, and years of appeals."
If you, or someone you know, has questions about the mediation of a Worker's Compensation case, or any injury case, please reach out to us at 703-796-9555 or email frontdesk@landaulawshop.com.