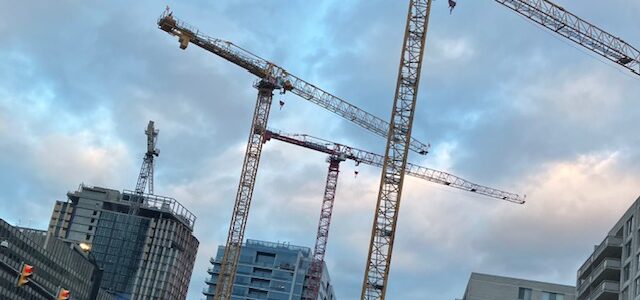 Mileage reimbursement can add up in permanent injury Virginia Workers Compensation cases
While the benefits available under the Virginia Workers Compensation law are limited to: weekly checks, medical benefits, and certain out-of-pocket expenses, this third group can be quite meaningful for injured workers and their families.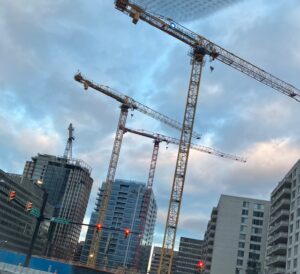 Doug Landau had a case that he inherited from another lawyer (who is deceased), where prior counsel had never sought mileage, toll or parking reimbursement for the disabled worker in the several years he had represented her. Lawyer Landau and the client got the medical bills to show each, and every one of the appointments that she had with her doctors, the hospitals, physical therapists, x-ray, MRI and other diagnoztic examinations. Then, using google earth (or the claimant's own recollection of the distance), they put together a sheet, tallying all of the trips, miles, tolls and parking fees for the reasonable, causally related and referred medical care.
What was the grand total that this injured worker was due from the Worker's Compensation insurance company?
Over $14,000!!! Plus, this money was free of state, local, and federal taxes. The client was ecstatic. In fact, she immediately went out and sold her "beater" car that she was using to get around to do her job search marketing, and got a better set of wheels, which she then used to go to her new, light duty job, within her physical restrictions, that she could work at even after she settled her Virginia Workers Compensation claim. And, the $14,000 did not diminish her lump sum settlement amount. She just wished she had not waited so long and that she had met Mr. Landau years earlier.
The rate at which mileage is reimbursed changes, with changes in the governmental reimbursement rates. Currently, the rate if $0.55/mile. What that means is that if an injured worker from Ashburn, Virginia has to go see their doctor and therapists in Washington, D.C., and the round trip mileage is 50 miles each time, with tolls and parking at $23.50, and they attend 30 sessions, the Workers Comp insurance company would owe them $1,230.00! Why would anyone not claim this reimbursement? asks lawyer Landau. Plus, if the insurance company faught the injured worker on this reimbursement, it would cost them almost as much money to go to court, after hiring their lawyers, answering Discovery and responding to the pre-Hearing Orders of the Virginia Workers Compensation Commission. Landau adds, "Insurance companies tend to try their winners and settle their losers." A documented claim for mileage and travel reimbursement would be seen as a "loser, " such that the worker comp carrier would seek to pay before having to go to court.
The question comes up in assessing Virginia Workers Compensation claims:
Is mileage reimbursement considered "medical benefits"?
Or "wage benefits"?
For instance, if mileage reimbursements are outstanding and the case settles, does the Settlement paperwork (the Petition, Oder & Affidavit) language agreeing to cover "all medicals up through the date of settlement, "does that include the obligation to reimburse the mileage?
There is some authority for the proposition that a request for mileage reimbursement is akin to a request that a carrier pay for medical treatment. The Virginia case of Mabe v. Great Barrier Insulation Co., 70 O.I.C. 288 (1991), states as follows: "The Commission has consistently held that the employer is responsible for the reasonable and necessary transportation in connection with [a] claimant's medical treatment as provided for under § 65.1-88 [now § 65.2-603)] of the Code of Virginia." Mabe at 289-90.
Doug Landau has seen cases where the injured client is due hundreds, and even thousands, of dollars in mileage, parking, toll and other reimbursements. It makes no sense to give the insurance company an "interest-free loan" on this money.  Be assured the Worker's Compensation insurance company, their third-party administrator ("TPA"), and certainly their "hired guns" defense counsel are NEVER going to give you a loan, let alone an interest free loan! While it may be a hassle to send in your reimbursement request every single time you see a doctor, therapist, or get an x-ray, submitting such reports monthly during the "acute," or early stages of the claim, can keep you from going further into debt while out of work due to an on the job accident.
In some cases, Doug Landau has also asked for payment in advance when the insurance company require his client to see a doctor of their choosing for an "IME," which is a Defense Medical Examination. The rules of the Workers Compensation Act require that an injured worker submit to a medical examination, once per year, per specialty. However, the exam, any x-rays, or other films, and transportation to, and from the appointment, are all the financial responsibility of the insurance company.  Landau has even gotten insurance companies to send checks in advance of such forensic examinations to his client, so they are not out of pocket any money in attending these appointments with the insurance company's hired litigation witnesses. At a minimum, an injured worker should request reimbursement for the mileage, tolls and parking fees, associated with an insurance company's mandated, medical examination, psychiatric evaluation, or other medico-legal activity.
If you, or someone you know, or care about, has been permanently injured, or disabled for a long time, as the result of an on the job accident, and there are questions as to laws that apply and what reimbursements may be due, please do not hesitate to contact us at 703–7 96–9055. Or email us at front desk@landaulawshop.com.