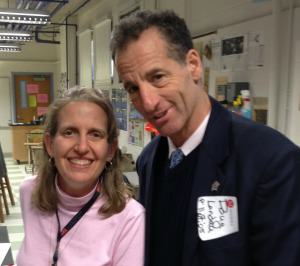 Lawyer Landau Judges Madeira School Science Fair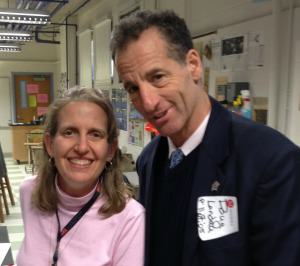 Virginia lawyer Doug Landau has a soft spot in his heart for the students at The Madeira School in McLean, Virginia.  After all, his three daughters are graduates and his wife served on the Board as President of the Parents Association !
But that is only one reason Landau has enjoyed being a judge for the school's Science Fair for the past ten + years. Another reason is the inspiration he derives from the students' experiments and scientific literature presentations.  Landau always learns something new; the high standards of the Madeira School are evident in the depth and breadth of the exhibits and discussions.  The Herndon lawyer enjoys encouraging these young woman and future scientists to pursue their passion for medicine, math, physics, chemistry, astronomy, etc.
Another reason Landau enjoys volunteering at area science fairs is that, in addition to his law degree, the Herndon disability lawyer has a strong academic background in the sciences.  In fact, his knowledge of the medical sciences helps him every day as he talks to injured clients, treating physicians, and expert witnesses about the injuries that make it difficult for his clients to lead a normal life.  Doug uses his own interest and background in medicine to fully understand how an injury may impact a person's life.  This makes Doug an excellent choice for a case involving anyone injured in a workplace incident, car or bike accident, airport or airline injury, dog bite attack, slip and fall accident, negligence case, defective product case, etc.  If you or someone you know has been injured due to no fault of your own and there are questions as to what laws apply, email or call Abrams Landau, Ltd. at once (703-796-9555).