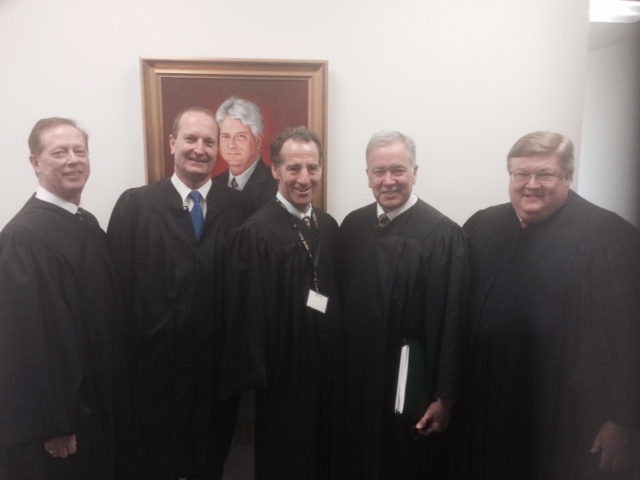 Landau Serves as Judge in Williamsburg; William & Mary Hosts National Law Competition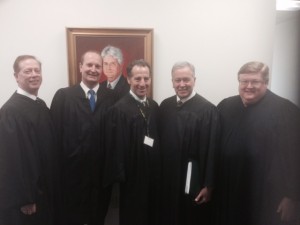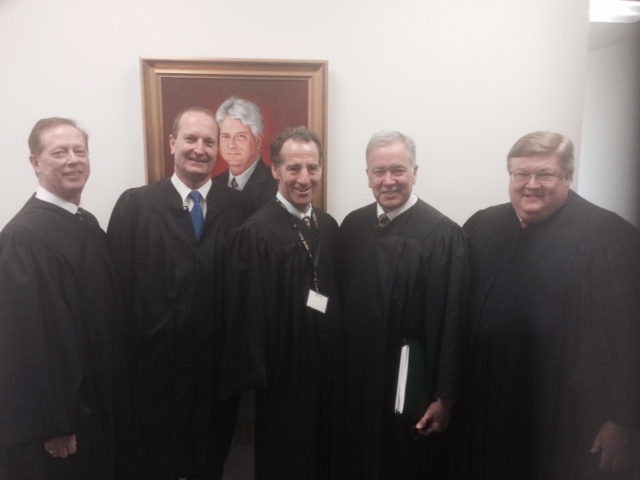 Virginia trial attorney Doug Landau was honored to serve on a panel of judges at the 44th Annual William Spong, Jr. Invitational Moot Court Tournament held February 13-14 on the campus of William & Mary Law School in Williamsburg, Virginia.
Each year, this tournament attracts top-ranked law schools and judges from across the nation to debate current Constitutional law issues.  First held in 1972, the Spong Tournament quickly gained a reputation as being one of the leading moot court competitions in the mid-Atlantic region. The best speakers and brief writers received awards and there were excellent teams from Texas, Virginia, New York, California, Wisconsin, North Carolina and the District of Columbia.
Landau was one of 10 practicing attorneys — all members of the Virginia Trial Lawyers Association (VTLA) — asked to participate in this year's event.
Landau was proud to serve alongside actual judges from: U.S. Federal District Courts of Pennsylvania, Maryland and Iowa; as well as the Supreme Courts of West Virginia, Minnesota, and New Jersey. In addition there were judges from the Richmond and Hampton Circuit Courts and Virginia Court of Appeals.
The Spong Tournament is named for William Spong, Jr., an esteemed jurist and former Dean of the William & Mary Law School.  In recognition of Dean Spong's legacy and contributions to the development of the oral advocacy department of the Law School, the tournament was re-named in his honor in 1986. For more information about Dean Spong and the Moot Court Tournament, visit the website:  https://wmpeople.wm.edu/site/page/mootco/spongtournament.
To learn more about lawyer Landau, visit the Abrams Landau, Ltd. website.