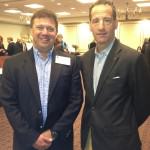 Jonathan McGrady for Virginia House of Delegates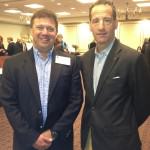 November 5, 2013 is election day.  Voters in the Commonwealth of Virginia will be electing a new governor, lieutenant governor, attorney general, sheriff, and representatives for the Virginia House of Delegates.
Herndon lawyer Doug Landau is frequently asked his opinion about other lawyers.  People want to know, "Is lawyer 'X' or 'Y' any good ?"
Unless Landau has seen that lawyer "in action" in court; is familiar with his/her work; or has worked or learned from him/her, he is reluctant to answer.  However, when he does know of a lawyer personally, he is not shy about sharing his thoughts.
That is why Landau is pleased to recommend Jonathan McGrady, candidate for the Virginia House of Delegates in Carroll County, VA.
"Jonathon McGrady is an excellent lawyer, loving husband and father, and is an excellent choice for the Virginia House of Delegates.  He knows his way around the court room, has helped ABRAMS LANDAU clients from Virginia and North Carolina, and has a history of working hard to help citizens of the Commonwealth.  A smart, young, enthusiastic and trained legal expert would be a wonderful addition to our Virginia legislature.  I hope you will support Jonathon in his election bid."
Landau believes voting is a responsibility of all citizens.  Please go out to the polls on November 5!