Injured While Slugging? What Are Your Options?
"Slugging" in the DC metro area is where commuters line up to get rides from total strangers in order to travel in the carpool or "High Occupancy Vehicle" lanes on local Interstate Highways. The riders get a free ride, the drivers save time and people get the chance to meet new people.
Northern Virginia commuters are looking everywhere for viable options to shorten their trips to work and to save money as they continue to be confronted by DC Metrorail's still tackling safety and construction issues, toll rates hitting $40 or more on I-66 Express lanes inside the Capital Beltway, and increased population density.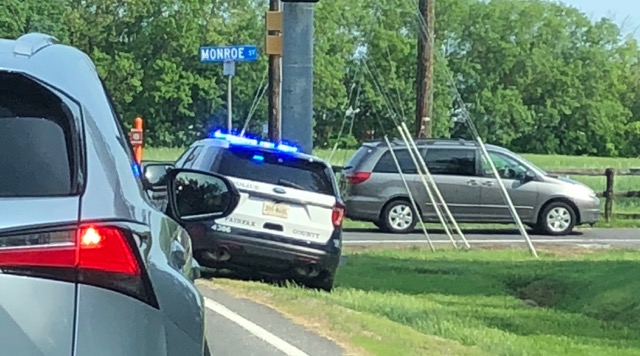 Saving time and money are critical to the success of the so-called "slug lines" that you see around popular Northern Virginia commuting routes. Commuters looking to catch a ride line up and drivers looking to fill their cars and thereby get into the carpool or "HOV" lanes then pick them after they ascertain where they are going in Washington, D.C. These "slug lines" are essentially a cross between carpooling and hitchhiking, where drivers pick up interested riders headed in the same direction in order to reach high-occupancy vehicle limits so they can use toll lanes without paying. In exchange, the riders get a free trip to their destination.
Unlike ridesharing services such as Uber or Lyft, slugging is governed not by some corporation but by the users. An I-66 Slug Lines flyer emphasizes that no money is exchanged between riders and drivers, though attorney Doug Landau paid for gas when he carpooled with others working in the Nation's Capitol when he first moved to Northern Virginia in the early 1980s. Slugging as a method of transportation took root in the Washington, D.C. metropolitan area in 1975 with the creation of the HOV lanes on I-395 after the Organization of Petroleum Exporting Countries' oil embargo against the U.S. spurred efforts to reduce the country's gasoline consumption, according to Sluglines.com.
According to a Fairfax County Times article, slug lines have found consistent support from commuters in the I-95 and I-395 corridors, with about 10,000 slugging there over the past four decades. I-66 Slug Lines' Fairfax County morning pick-up locations currently include the Vienna Metro station, the Fairfax County Government Center, the Stringfellow Road Park and Ride in Centreville, and the Herndon-Monroe Park and Ride lot on Sunrise Valley Drive.
I-66 Slug Lines has been talking to Fairfax County and VDOT officials about establishing official, designated slug line pick-up locations so that riders and drivers will have a clearer idea of where to meet. Currently, the Vienna Metro station, for instance, only has a small laminated sign at the kiss-and-ride lot on the south side of the station to indicate where riders can be picked up. These signs and actions by official government entities concerns Herndon car crash and commuter injury lawyer Doug Landau. If the "slug lines" are endorsed by VDOT and/or Fairfax County, and a passenger picked up while slugging is injured in a car accident, whose insurance will be responsible for the injuries?
"Most personal car insurance policies exclude commercial activity or giving rides for money or other value," notes Fairfax and Loudoun County car accident lawyer Landau. "If a driver regularly picks up riders in order to save several thousand dollars each year, their insurance company many refuse to pay the damages. Then, in a 'damned if you do, damned if you don't' situation, the innocent victim's household car insurance company may also refuse to pay for the medical bills, lost wages and other harms due to the commercial nature of the ride! In cases where another driver strikes the slugger's vehicle, then THAT car's insurance would likely pay for their insured's unsafe conduct."
However, if a passenger is in a crash while commuting, carpooling or driving, getting an experienced car accident lawyer is critical to avoiding unnecessary and expensive litigation. If you or someone you care for has been injured as the result of a car, truck, bicycle or motorcycle crash while commuting, whether they were picked up on a "slug line" or not, and there are questions as to what laws apply, please email or call us (703-796-9555) at Abrams Landau, Ltd.