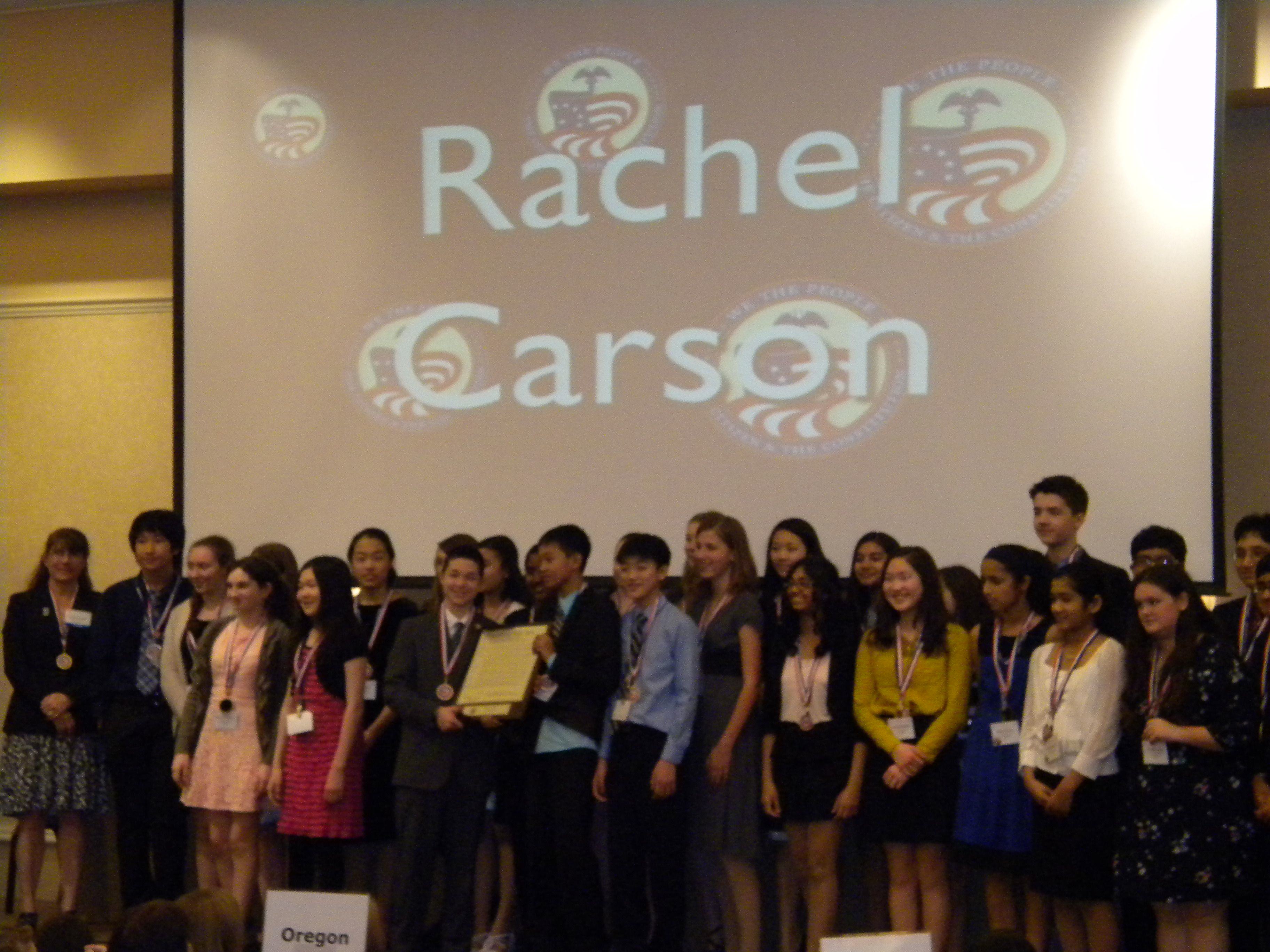 Herndon's Rachel Carson Middle School Finishes 3rd in the Nation !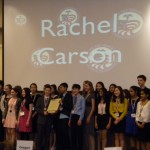 At the "We the People" National Invitational held at George Mason University ("GMU") this weekend, the Rachel Carson Middle School ("RCMS") civics class made it to the final 8, then the final 3, then, in their first trip to "the big show," got the bronze because of their knowledge of Civics, the U.S. Constitution and the intricate workings of our government.
This Fairfax County Public School's performance each day at GMU impressed the judges and spectators. Ms. Cynthia Burgett's 8th grade class not only presented prepared remarks, but then had to field questions from legal and governmental experts from all over the country. The RCMS teams' hard work paid off with the judges' recognition at the late night awards ceremony. Their instructor was recognized for her efforts on her students' behalf, and parents, educators and experts expect that Rachel Carson teams will be back for years to come.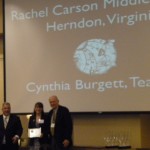 At the awards ceremony at the Mason Inn ballroom on the George Mason University Fairfax campus, Herndon lawyer Doug Landau sat with the students he has been working with over the last several months. Hopefully, Ms. Burgett will ask lawyer Landau to help out again next year, and the Rachel Carson team will benefit from this amazing learning experience at the National Championship level.