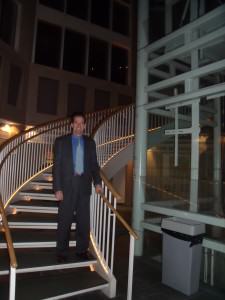 Herndon man dead in strange crash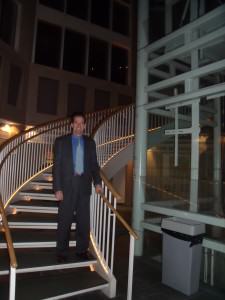 A bizarre crash in Fairfax County left a Herndon man dead and questions for police.  Shortly after 2 a.m., Fairfax Police were called to an area near Dranesville Road and Powells Tavern Place in Herndon, where they had been told a car crashed through a fence and fled.  Upon arriving, Fairfax Police did not find anything.
Seven hours later, police were called back to the scene, where news accounts relate police spokeswoman Shelly Broderick says the 1997 Mazda car was in the backyard of a home in the 1300 block of Rock Chapel Road.  According to news reports, Joseph Taylor, 31, of Herndon, was found dead in the car.  Investigators believe the driver lost control of the car on Dranesville Road, crossed the median, hit a curb, rolled through two fences and then hit a house.  If  you have any information about this tragic and bizarre car crash, please contact the Herndon Police (703)-435-6846.