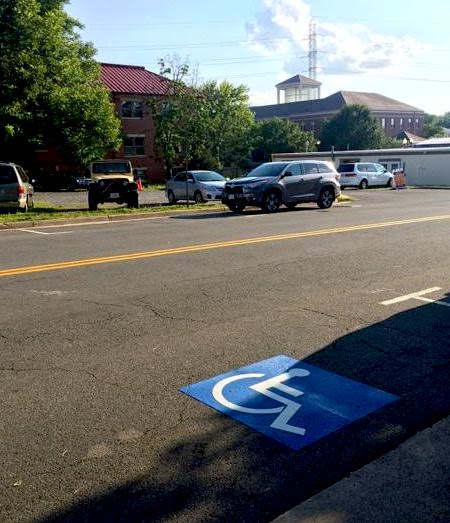 Handicapped Parking Now Available Right Outside Our Front Door!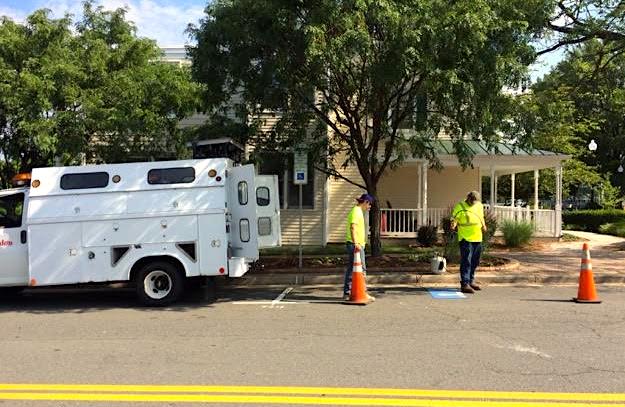 Finally, almost 18 years after purchasing the buildings on the corner of Station and Center Street in Herndon, Virginia, there is an official handicapped parking space right next to the building. It couldn't be any closer!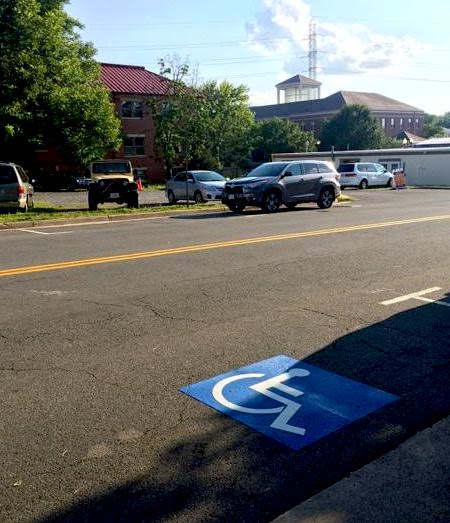 Lawyer Doug Landau had been asking for a handicap spot since purchasing the two buildings, as he  frequently helps disabled clients and their families. His goal is to serve his clients in the best way possible, and one often-overlooked way is to make sure that they can conveniently and comfortably come into the office. The Federal Government has even specifically ruled that many of Abrams Landau Ltd. clients are totally disabled from any gainful employment.
Now, his clients can easily park right next to the building. In addition, the "Law Shop" has no stairs because clients and their family members often use wheelchairs, walkers or have difficulties with steps. Some clients cannot even come into the office because of Turrets Syndrome, smoking, spitting, claustrophobia, etc. In the good weather, however, they can sit outside on the porch in the rocking chairs to prepare for their "day in court" since Doug and the staff can easily use their laptops via wifi to work outside as well as inside!
The handicapped parking space is not for the staff, but for our clients and their families, witnesses and others who may need it. For additional parking space, you can park in the free town parking lot just a block away. There are even more "Shared Parking" areas near Great Harvest Bread, the Green Lizard and ArtSpace.