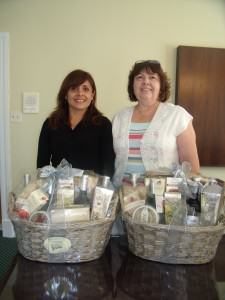 Gifts for ABRAMS LANDAU Disability team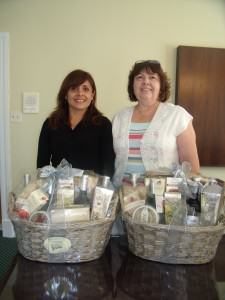 While Herndon disability lawyer Doug Landau tells people that he "collects hugs" for a living, our clients' gratitude is something that really makes us enjoy what we do. The delays and difficulties encountered when helping families with Social Security Disability cases can sometimes make us want to pull our hair out. However, when we get a "fully favorable" opinion from the Administrative Law Judge, it can have a powerful effect on our clients' lives and the lives of their families.
Recently, we received a winning Social Security decision in the mail. Our disabled client had already received her written decision from the Federal Judge. This woman was ecstatic. She has been unable to work for years, despite a long and productive employment history. This Landau Law Shop client was so thrilled at the result that she sent gift baskets to ABRAMS LANDAU this week. The edible treats were enjoyed by the entire staff and were much appreciated. From all of us, THANK YOU.