#ElectionDay: Get out and vote!
Teaching Constitutional law again this year at Rachel Carson Middle School reinforces my belief in the critical importance of civic participation.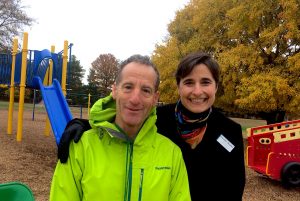 If you don't vote, you cannot complain. If you are not an active citizen in our democratic process, then others will decide the direction of our communities, our states and our countries. Free and open elections are one of the hallmarks of these United States. Let us exercise this right and let us be forever grateful to the framers of our government for their wisdom and their vision. 
Keep in mind, Virginia polls open at 6:00 a.m. and close at 7:00 p.m. All you need to bring with you to vote is a valid photo ID. And if you're not sure where your current polling place is, easily look it up here: IWillVote.com/VA