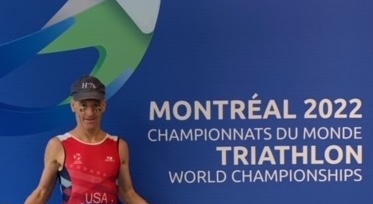 When You Are Airborne, so is COVID
The joke that has been going around after SouthWest Airlines' jets were grounded due to computer malfunctions was:
What's the difference between SouthWest Air & COVID?
COVID is AIRBORNE!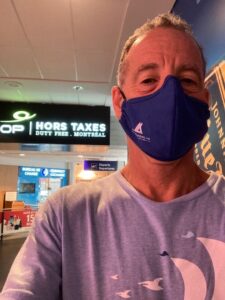 So when you are traveling for business of pleasure, and you may be exposed to people from all over the world, you may want to bring your mask.  While COVID mandates have been lifted, and masking is now a very personal decision, there are still places in situations where wearing a mask might be a very good idea.
First of all, you want to avoid getting COVID, especially because science is just beginning to understand the long-term consequences of contracting the virus. Plus, there are still variants being found because our prior administration attacked the science, spread misinformation and let the virus mutate and spread instead of trying to nip the outbreak in the bud.  We also do not know the full ramifications of "long COVID."
Outdoor events, and those situations with only a few people, especially where you know those in attendance have been vaccinated and boosted, probably present very low risk. However, when you have lots of people packed into confined spaces, such as airports, airplanes, buses or trains, you may want to be proactive and bring protection. Doug Landau, recently read in the March 2023 AARP Bulletin, that research showed nearly 100% of commercial jets have COVID in their waste-water after any good in flight. This means at least one person on the aircraft is COVID positive. If you are going to be in a confined space for several hours with people who are certain to have at least one COVID carrier, why wouldn't you mask up? It seems like a stupid game of Russian Roulette to play when protections is so cheap and easy to implement.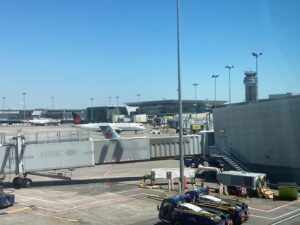 Landau's mother, age 88, masks on airplanes and trains, but not when playing pickle ball or doing her walking exercise through Central Park.  She has never gotten COVID, even though she lives in the middle of New York City.
Triathlon trial lawyer, Doug Landau, who was very strict with his masking, physical distancing and hand washing protocol, avoided contracting the virus 2020-2022, unlike the rest of his immediate family. Then he flew to Montreal Canada for the ITU Sprint Triathlon World Championships the end of Jun, 2022. He wore his mask during his flights to Toronto, Montreal and back to Washington Dulles International Airports. He did not stay at the TeamUSA hotel, go to team meetings, the Opening Ceremonies Parade, but instead stayed by himself, prepared his own food at the University Dorm provided for athletes and rode his bike or walked to and from the venue.  Landau wore his mask to the starting dock and only removed it a moment before the starting gun sounded, tucking it into his wetsuit! He returned to the United States less than 24 hours after departing the Saturday of his event! Over the following days, his mobile phone's WhatsApp exploded with teammates recounting that they had contracted COVID, their symptoms and how they had to miss the Closing Ceremonies, flights home, etc.  And these were athletes in top physical shape, who had been frequently tested and were vaccinated.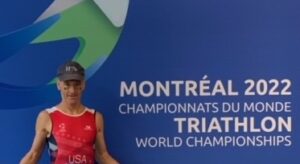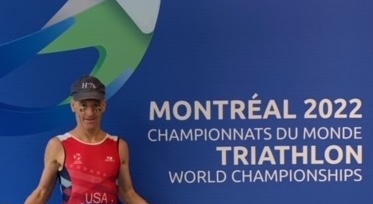 Lawyer Landau thought he had ducked a bullet. He landed in Virginia, and on Sunday drove to Connecticut for his son's wedding. Landau competed successfully in an evening triathlon Thursday, winning his division and finishing in the top 2% overall, despite not having his race bike back in the States! However, the next day he tested positive.  He went into isolation for a fortnight, started the Paxlovid protocol and essentially slept 20 hours/day.  He was well enough to attend his son's nuptials and eventually resume training and competition by the August. While he had a lackluster performance at the USAT National Championships in early August, by the end of the Fall, Landau had again won his division in the Kinetic Triathlon Race Series for athletes in the Mid-Atlantic Region, encompassing North Carolina, Virginia, Maryland, Delaware & Pennsylvania.
Landau that would point out that is is important to protect yourself while traveling on commercial airlines in 2023.  Wearing a fabric mask or your balaclava on an airplane may make a fashion statement, but a properly fitting N-95 mask would be better for reducing risk in the air of getting COVID.  Air travel is vital for seeing family, friends and work, but there is no reason to take unnecessary risk, especially if you have other medical issues that would make getting COVID more problemmatic. So remember, when you are airborne, COVID is too!