"New Claim Administrator" – Does this mean that my airport injury case is over?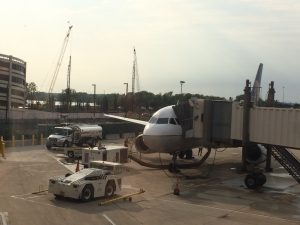 Several clients received "NOTIFICATIONS" from the Virginia Workers Compensation Commission this month indicating that their claims with Continental Airlines and United Airlines had a "New Claim Administrator." Did this mean that the insurance company was out of business? Was the airline going to renegotiate on their compensation awards?  Did a change in the Claim Administrator or Third Party Administrator mean that their files were destined for the "circular file" (AKA the trash can!)?
Doug Landau advised these clients that the Award Order bound the airline and whoever their insurance company was, regardless of whether the airline merged, changed insurers or hired a new "Third Party Administrator" (AKA "TPA") to handle their workers comp paperwork. These ABRAMS LANDAU airline industry clients live in New Hampshire, Maryland, Virginia and elsewhere.  Just because an airline employee was injured in one state, the law does not require that they remain in that state forever. "It is not uncommon for large corporations to change insurance companies or TPAs," notes lawyer Landau, "in fact it is rare to have the same adjuster from the beginning of the claim all the way through to settlement in permanent disability cases. There is large turnover in the claims departments of large insurers and TPAs. Continuity in claims is not like it used to be when I first began helping injured airline workers over 3 decades ago. In fact, those claims handlers who stick with the same company are getting more and more files to have to manage and more pressure to reduce the cost of each file. At the end of the day, the airlines' insurance companies are interested in reducing claims payments and file costs."
If you or someone you care for has received a Notification from the Workers Compensation Commission or have been injured as the result of an airport terminal, airplane or other air travel related accident, and there are questions about what laws apply, e-mail or call us at ABRAMS LANDAU, Ltd. (703-796-9555) at once. While a change in insurance company can cause delays, it should not mean a denial of benefits.