Free Abrams Landau COVID Safety Kit
The first 50 people to enter our giveaway will receive our custom COVID safety kit, which includes a reusable face mask, contactless door opener keychain and mask filters. The Abrams Landau injury law team in Herndon, Virginia wants to help individuals in our community to be safer and feel safer during these uncertain, challenging times. We will ship our kit to you free-of-charge.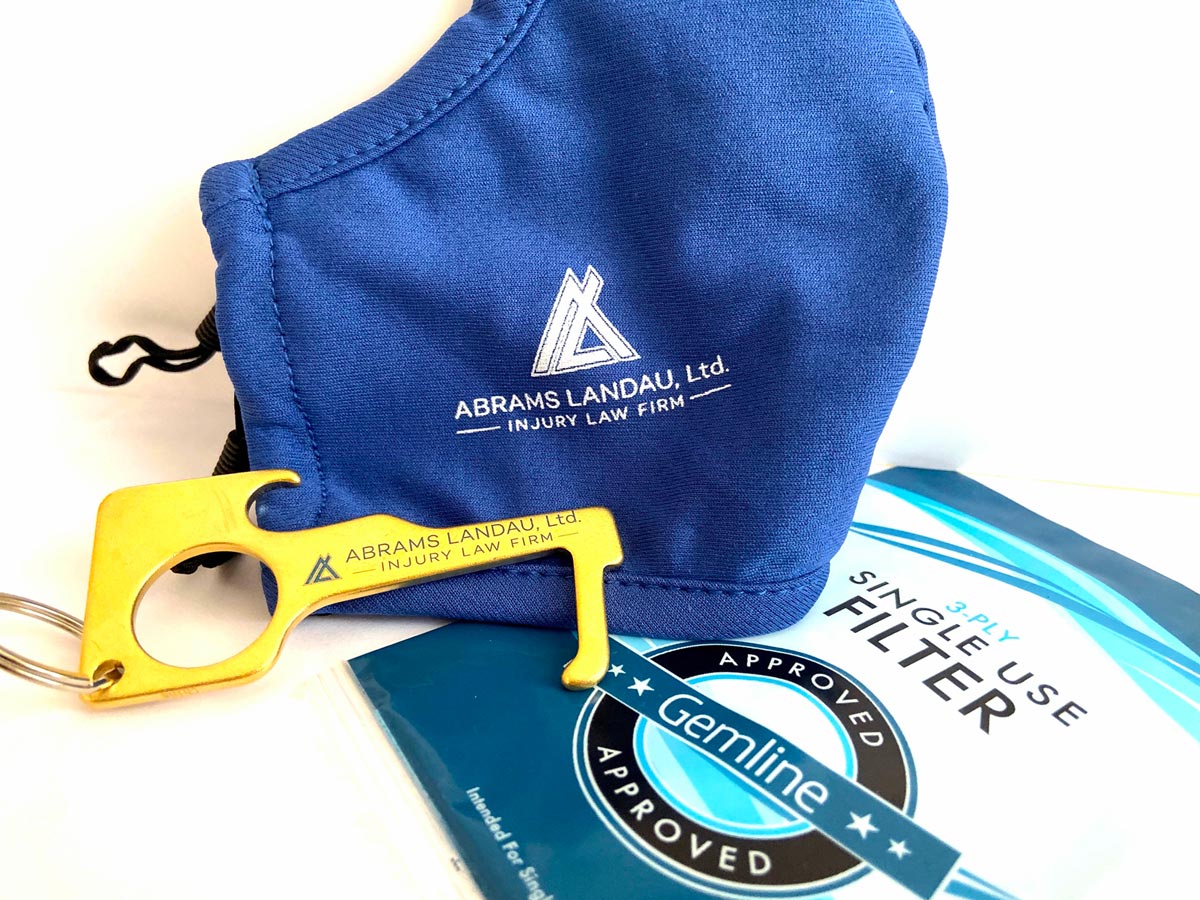 The reusable face masks feature 2 layers of soft material, an interior filter pocket, adjustable ear straps and an integrated metal nose frame that adjusts to ensure a proper fit. These brass no-touch tool keychain allow you to avoid contact with dirty surfaces and it also works as a bottle opener! This multi-purpose tool can be used to open doors, press elevator buttons, use an ATM and carry shopping bags.
Additionally, our office number is imprinted on the keychains so if you ever lose your keys, all hope is not lost. Give us a call as soon as you lose your keys and we will let you know if anyone calls us saying they found your keys and will ensure they get back to you!
These masks and filters are for general use; they are not endorsed as medical PPE.